History of Rhythm, in pixels
Written by: Lubna Marium
Posted on: Wednesday 15th of June 2016 07:20:17 AM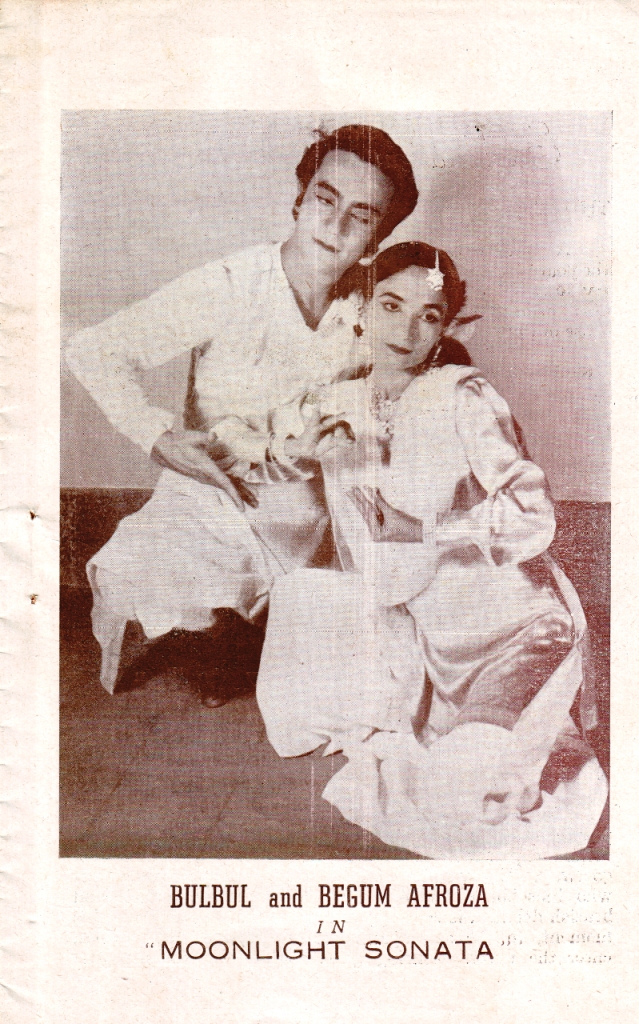 Arts Gaze
Arts Gaze by Lubna Marium

HISTORY OF RHYTHM, IN PIXELS

Dance is the one of the most ephemeral artistic creations, as it is here one moment and then gone the next. Translating a three dimensional enterprise into flat images on paper, photographs, though, can capture fleeting moments of creativity. But, besides the joy of these visual representations on celluloid, photographs also serve the purpose of recording history. Even if we, for a moment, set aside the context of the photographic image - why it was shot? who shot it? where it was shot - these visual representations are a telling narrative of the past. Each image leaves in our hands a record of a moment in history, which is worth archiving, to revisit again and again.

For Bangladesh, modern day dance history begins with a trio of dancers.

Born Rashid Ahmed Chowdhury (January 1919 - May 1954), Bulbul Chowdhury was a Bengali dancer of British India, and later East Pakistan. He is primarily regarded as a pioneer of modern dance in Bangladesh, as a founding figure of the art among the conservative Muslim community. G.A. Mannan continued his legacy. Gazi Alimuddin Mannan (1930-1990) a well-known dancer and choreographer, was born in Comilla. He got his training in Bombay under Shantibardhan, who was also from Comilla. In Bombay Mannan adopted the name 'Manish Kumar'. As a student of Shantibardhan and a member of his Little Ballet Group, he toured many countries of the world. In his later years Mannan became a part of the Dance Department of Bangladesh Shilpakala Academy and choreographed, so to say, a narrative of the newly born nation. Gauhar Jamil (1925-1980), a dancer and dance director, was born in the village of Sirajdikhan in Bikrampur in a Hindu family. His given name was Ganesh Nath, but he assumed the name Gauhar Jamil after marrying a Muslim girl named Rawshan, a star in her own rights. The couple got married in 1952 and together set up Jago Art Centre (1959).

Bulbul Chowdhury's archive of photographs, mostly from the 1940s and 1950s, meticulously preserved by Ajit Sanyal, a member of Bulbul's troupe, tells the story of a newly independent people creating a narrative of nationhood. The dance photographs are of folk life in rural Bengal. Not surprisingly, some are from dance-dramas based on Mughal and middle-eastern tales, reflecting in all probability, a need to artistically carve a Bengali Muslim identity.

In comparison, very few photographs of G.A. Mannan and Gauhar Jamil are available, belying the fact that both were prolific dancers and choreographers. This unfortunate state, itself, shows us the need to document and preserve photographs.

Of course, in this day and age of digital photography, there is no fear of missing out on moments captured in pixels. However, there is still a need to carefully catalog and preserve these images, giving the context of each, for them to be counted as historical evidence.
For the moment, these images of old dance photographs are a treat for the eye.



---
Leave a Comment:
---